Top 8 Social Media Management Tools of 2022
Do you know? The majority of small businesses are utilizing social media as a marketing tool. Meta, Twitter, Instagram, Pinterest, etc. have an unbelievable number of users around the globe. Before that, we should be more aware of the fundamentals of Facebook marketing and other strategies in different platforms.
With a cohesive social media presence, small businesses can speak successfully with the customers where there are at! Managing several social accounts, though, may be a headache with so many popular platforms available. The management of time, saving energy to travel the world of social media accounts, creating suitable posts, and schedule throughout the day is a must for business owners.
Importance of Social Media Management Tools in 2022
Nowadays many small business owners are moving to the best social media management tools which help them to create a social media plan that they can handle from one spot. Get close to the best social media management tools for small businesses in 2022 to make growth with an unexpected reach across all the major networks. Explore the top 8 for the victory!
1) Sprout Social
The best overall rank goes to Sprout Social as it maintains plus points on the platform's usability, publishing options, and statistics across all major social media networks. It provides the best free trials too. An excellent user dashboard handles all of your social media accounts in one space and makes use of tools for social media optimization.
We can use scheduling tools to create posts in a breeze and do a trial for 30 days for free! Utilizing the free social media management tools 2022 is the smartest thought you just need, right? The amount will be $89 per month for Standard, $149 per month for Professional, and $249 per month for Advanced. Here, the standard plan and professional plan offer the same features and you can handle social media profiles.
2) Hootsuite
The next and best social media management tool is Hootsuite. It gets good marks for its analytics and tracking features. This prog
ram allows you to monitor trends and interactions in real-time. Its analytics solutions are implying to traditional publishing as well as social media advertisements.
Professional options are available for as little as $49 per month. There is a free plan available and it connects over 20 social media platforms. There is a 30-day trial available. But some analytics reports are available at a price. If you have a lot of social networks or end up spending on ads each month, plans might just get pricy.
The tools available in free plans are limited. Hootsuite owns four paid options, which are Professional ($49 per month), Team ($129 per month), Business ($599 per month), and Enterprise (Varies).
3) Zoho
Zoho stands out as an all-in-one solution that enables users to access their social media and email, as well as their projects, accounting, and webinars, all in one go. Zoho has a CRM tool that allows you to manage your email, projects, accounting, and more all in one location. Are you sure about the proper usage of digital marketing automation tools of 2021?
This software works with all major social media networks, may be deployed. Nowadays, many people are using and reaping from the best social media management tools for free! Before we apply our plans here, try to know more about the effective Facebook marketing strategies to crack the business's success. Individual social media planning starts at $10 per month.
There is a free edition with limited functionality with the choice to upgrade. Agency plans start at $230 per month, which is a bit on the pricey side. Individual and commercial plans only allow for one to three team members, with extra users requiring a monthly fee.
When it comes to social media management software for enterprises, Zoho offers three options: Monthly fees are $10 for Standard, $30 for Professional, and $40 for Premium.
4) MeetEdgar
For the best automation and scheduling, MeetEdgar is a perfect choice for you! Take your time to collect valuable details about free social media scheduling tools. Automatic curating and resharing significant posts on your social network profiles is possible.
Excellent features for automation and scheduling Seamlessly integrate your social network accounts and then forget about it. For seven days, there is no charge and you can do engagement and reaction analytics.
The Edgar Lite plan is only $19 per month. Meta, Twitter, LinkedIn, Pinterest, and Instagram are the only platforms it integrates with. The cheapest plan only enables users to connect to three networks.
There is no central mailbox for correspondence or comment management. MeetEdgar has two primary subscription plans: Edgar Lite ($19/month) and Edgar ($49/month). It's a perfect choice to depend on the best social media scheduling tools.
5) Loomly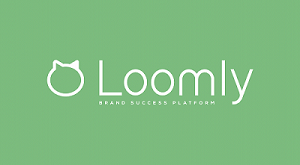 Due to its comprehensive plans for teams of up to 26 individuals, Loomly is our top choice for large team cooperation and it's a wonderful social media management tool. Audience targeting, post preview, automated publishing, analytics, and more features are shown in all plans.
For 15 days, you may try it out for free. One of the most basic plans starts at $25 per month. All of your social assets can be monitored and transferred in one spot. Real-time optimization of posts is also possible. Plans for large groups can be expensive.
Companies with a high ad expenditure, regardless of team size, may need to change to a more expensive package. Loomly is a useful tool for large groups working on a social media strategy jointly. While their basic plan only supports up to two users, their top-tier commercial plan allows for up to 26.
Loomly's basic plans provide you the Base with $25 per month for two users, Standard with $57 per month for six users, Advanced with $119 per month for sixteen users, Premium with $249 per month for twenty-six users, and Enterprise (Price available upon request).
6) Sendible
Because of the sheer variety of platforms with which it may be used, we chose Sendible as the best for integration. With Meta, Twitter, Instagram, LinkedIn, GMB, YouTube, WordPress, Canva, Google Analytics, Google Drive, and many other services, you can easily link as its customer.
Sendible can integrate with 17 various platforms or tools in total. Integration options are more robust than those offered by some others. A useful social media dashboard helps to keep track of all of your social media activity in one location.
Monthly options for beginners begin at $29. If you pay for a year of management in advance, you can save 15%. A 14-day free trial is available. The most basic plans are only for one person. There's not a free choice!
Sendible has four options for businesses of various sizes: $25/month for Creator, $76/month for Traction, $170/month for Scale, and $340/month for Expansion. Would like to keep the cost down? Go for the free social media management tools 2022.
7) Buffer
The monthly plan is just $5 and it led to the higher rank of Buffer. You may get 14 days free subscription and there's another free plan for a single user who is permitted to access up to three social media channels and schedule up to ten posts.
Monthly plans start at $5. A 14-day trial is available for free and there is a free plan also available. Instagram, Meta, Twitter, LinkedIn, and Pinterest are all supported. It doesn't integrate as well as competitors with as many effective platforms. Three social profiles are limited in the free plan.
Buffer is the most premium alternative for small firms with a limited number of employees who wish to control social media without spending on a costly strategic plan. They have a free package that permits one user to access three different platforms.
8) SocialPilot
Because the Small Team plan covers up to three users, we reckon SocialPilot is best for small teams, and it's one of the best social media management tools. Many competing software applications, on the other hand, only offer one user on their more basic plans. The most cost-effective plan is $25.50 per month.
If you pay for a year of service in front, you will get a discount. A 14-day free trial is also available. With each package, you can manage a minimum of 10 social media profiles. To have the best possible deal, you must purchase for a year early. Basic plans don't come with as many tools or functions as premium subscriptions.
Choose the Best Social Media Management Tool
We sought social media management software programs that enabled users to access the most social media networks for this ranking. We also evaluated for integration options with other tools and programs and favored services that let clients manage as many social media profiles as feasible across multiple networks.
While many social networking software program solutions cost $100 per month or more, we prefer providers who supply a low-cost or free option as well as a free trial. Go for the best to win!
---